Open lecture/Higher seminar/Biling. Alia Amir: English language in bilingual educational contexts
EVENEMANG
Datum:
05 februari 2019 15:00
-
05 februari 2019 16:30
Plats:
D 480, plan/Floor 4, hus/Building D, Södra huset, Frescati
English language in bilingual educational contexts: L1, English or both? Alia Amir, Department of Language Education (ISD). Open lecture/Öppen föresläsning at the Centre for Research on Bilingualism, Dept of Swedish Language and Multilingualism.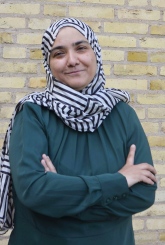 Abstract
According to Crystal (1997) English second-language speakers in the world amount to somewhere between 100 million and 400 million. In the educational contexts, English is emerging as the chief foreign language and taught as a foreign language in more than 100 countries (Ceno & Gorter, 2013: 591). The pedagogical debate about the pros and cons of teaching a foreign language solely through the target language and the potential role of the pupils' first language has been going on in academic spheres for quite some time. In some of the studies, Cook (2001) advises a judicious use of the L1 whereas Turnbull (2001) cautions that teachers' reliance on the L1 might give a "green signal" to the students.
There are several dimensions to this debate ranging from pedagogical to economic to ideological (cf. Kumaravadivelu 2003). The debate stems from Lambert and Tucker (1972), who argued 'two languages should be kept rigidly separate' in bilingual immersion classes. Arguments vary from the belief that the L1 should be used judiciously (Cook 2001) to opinions like those put forward by Turnbull (2001), who cautions that teachers who rely on their L1 for teaching purposes might give students the 'green signal' to do the same. Despite varying degrees of support for the use of the L1 in the classroom, Cummins (2007) points out that 'the monolingual principle' is still common practice.
Most research that has focused on English language teaching though still comes from traditionally English-speaking countries as well as English as a second language context which substantially differs from English as a foreign language (EFL) context. Teaching English in bilingual contexts behoves us to make decisions both at policy levels as well as at the level of classroom teaching, especially because English is not widely used outside the classroom contexts. This seminar will draw from my studies in Sweden, Turkey and Pakistan. The studies comprise of both micro-level studies using conversation analysis in the classroom based on Spolsky's call "to look at what people do and not at what they think they should be done or what someone else wants them to do" (2004: 218).
Senast uppdaterad: 1 februari 2019
Webbredaktör: Pia Nordin
Sidansvarig: José Alemán Bañón