Högre sem./Centret online i Zoom. Hanell & Rydell: "Domestic position sought to help the lady [...]"
EVENEMANG
Datum:
26 maj 2020 15:00
-
26 maj 2020 16:30
Plats:
D 480
"Domestic position sought to help the lady of the house, to learn Swedish". Language learning as self-promotion in ads concerning domestic work. (Det planerade seminariet med Patricia Baquedano-López är inställt.)
Seminariet ges som webbinarium online i Zoom
stockholmuniversity.zoom.us/j/65360785210
Om Zoom.
_________________
Linnea Hanell är språkvårdare vid Språkrådet, Institutet för språk och folkminnen.
Maria Rydell är universitetslektor i svenska som andraspråk vid Institutionen för svenska och flerspråkighet.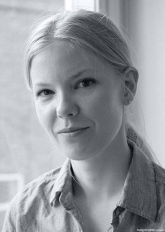 Abstract
The study we present in this talk takes a historical approach to explore the symbolic value of language competence and language learning in relation to adult migrant domestic workers.
The empirical focus of the study is personal ads where the phrase 'to learn Swedish' (lära sig svenska) is used by job seekers who advertise to find domestic work. Drawing on a collection of 177 ads published between 1905 and 1991 in the Swedish daily Svenska Dagbladet, the study constitutes a historically grounded discourse analysis of the interface between transnational migration, domestic work, and language learning. More specifically, the analysis seeks to grasp how the expressed will to learn Swedish is used as a form of self-promotion and 'a metacommunicative sign' indexing qualities of a personhood (Park 2010) addressed to prospective employers.
Furthermore, we draw on concepts from Bourdieu (1991) to explore what this usage tells us about the ad-authors' estimations of the linguistic market and the symbolic value it attaches to language learning. A clear tendency in the dataset is that the expressed will to learn Swedish is often discursively constructed as a rationalization for seeking a placement (see the quote in the title for an example). From a contemporary perspective, adult migrants' proficiency in the receiving country's main language is often taken as a prerequisite for entering the labor market (Allan 2013). By contrast, the investigated ads forefront the job seekers' willingness to learn Swedish – in other words, their temporary lack of competence in the language – as a selling point. Hence, language learning, rather than language competence, seems to be estimated to have a value on the linguistic market.
Seeking to achieve a deeper understanding of how the symbolic value of language competence in relation to adult domestic workers has changed over time, we also present some recent examples of how language competence and language learning have figured in the marketing of companies for home cleaning.
Referenser: Se Abstract.
Senast uppdaterad: 19 maj 2020
Webbredaktör: Pia Nordin
Sidansvarig: José Alemán Bañón