A compensatory role for explicit/declarative memory in grammatical processing (2017–2019)
The Centre for Research on Bilingualism has been granted 3 900 000 SEK for the research project A compensatory role for explicit/declarative memory in grammatical processing: a combined latency, ERP, and tDCS study of nativelike second language acquisition
Project namne
A compensatory role for explicit/declarative memory in grammatical processing: a combined latency, ERP, and tDCS study of nativelike second language acquisition.
Project participants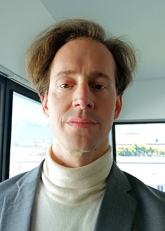 Funded by
Project period
2017–2019
About the project
The project investigates the compensatory role of declarative memory for grammatical processing in a second language, the ultimate goal being to test the hypothesis that language acquisition becomes increasingly constrained as a function of the successive maturation of the brain, commonly known as the Critical Period Hypothesis.
With the neurocognitively motivated distinction between procedural and declarative memory, and with language proficiency measures beyond accuracy, the study investigates whether adult L2 learning involves the same implicit procedures (procedural memory) that govern children's acquisition, or if it relies instead on explicit mechanisms (declarative memory).
A total of 100 adult participants, equally divided into 5 groups, will be engaged. The focal group, consisting of 'atypical' adult L2 learners of Swedish who pass for native speakers in most everyday situations, thus providing a window into what is neurocognitively possible in late language learning, will be compared with monolingual L1 speakers, simultaneously bilingual L1 speakers, early L2 learners, and 'typical' (clearly non-nativelike) adult L2 learners, allowing for a wide range of theoretically relevant hypotheses.
The participants' EEG-recorded performance on an extensive grammaticality judgment test will elicit reaction latencies and event-related potentials (ERPs) under two conditions of low-level electrical stimulation of Broca's area with transcranial direct current stimulation (tDCS).
Last updated: November 30, 2016
Page editor: Pia Nordin
Source: Niclas Abrahamsson