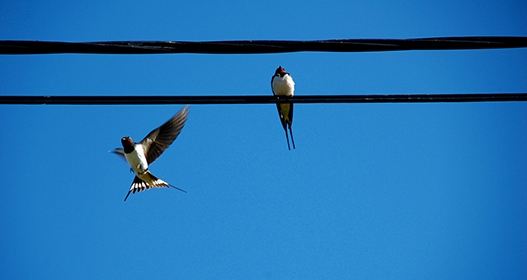 Photo: Eira Nordström Källström, MostPhotos
About us
Founded in 1988, the Centre for Research on Bilingualism serves as a basis for a wide range of theoretical and practical research designed to create a better understanding of bilingualism. Areas addressed include bilingualism in the family, bilingual education, Swedish as a second language for children and adults, young people's language and language use in multilingual context, second and foreign language teaching, interpreting and translation, language attrition in bilinguals, language maintenance and shift, language ideologies, minority language policies, and multilingualism and education in developing countries, thus covering sociolinguistic, pragmatic, psycholinguistic, cognitive and neurolinguistic aspects of bilingualism.

The Centre is a cross-linguistic and interdisciplinary unit within the language section of the Faculty of Humanities at Stockholm University. Its basic funding is governmental via the faculty's budget, but a considerable share of its research and educational activities is funded externally. Presentations of ongoing projects are given under Current research, and further information and links can be found at the pages of individual researchers (see the ). The research activities are also mirrored in the list of publications by researchers at the Centre. Some of the earlier larger projects, that are now completed, dealt with adult immigrants' acquisition of Swedish as a Second Language, bilingualism among the elderly demented, bilingual development in schoolage children, Saami minority first language aquisition, and multilingualism and primary education in Mozambique. In addition, part of the Centre's work is concerned with evaluation services and foundational reports for governmental and other political committees (see the Governmental commissions section).

The Centre provides in bilingualism and Swedish as a Second Language at the undergraduate level and offers a full PhD program in bilingualism. This program is typically attended by both Swedish and international postgraduate students with diverse disciplinary and professional backgrounds.

The Centre co-operates with individual departments both at Stockholm University and at other universities in Sweden and internationally.
Last updated: June 28, 2012
Page editor: Ellen Bijvoet
Source: Centre for Research on Bilingualism